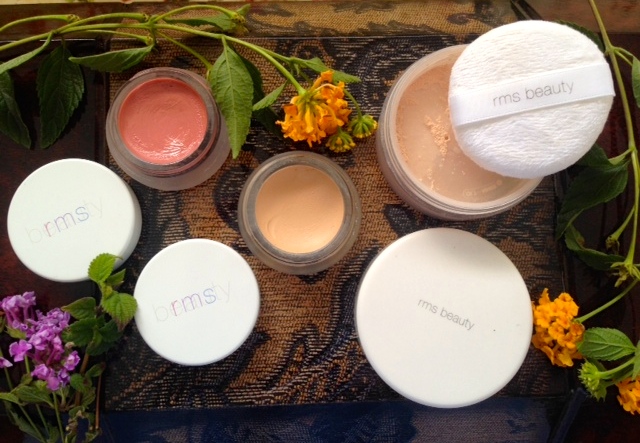 RMS is one of the leading green beauty brands in the business. The ingredient list is clean and simple in all of their products, featuring organic coconut oil. The gentle formulas work in sync to provide a flawless complexion that looks healthy and radiant every time! RMS makeup is best known to be used on Victoria Secret models and some lip colors have specifically been made for Gisele! I will share with you my three fave products from the line and application methods for each.
Background on the Brand
RMS stands for Rose Marie Swift, founder of the company. Rose Marie Swift is a professional makeup artist of 20+ years (including working on makeup for Victoria Secret models). She discovered she was having horrid side effects (mentally, physically) from utilizing mainstream cosmetics on application as her profession of many years.
Toxins and carcinogens seep into our bloodstream and overtime will lead to various diseases that can very well be avoided. Rose Marie decided to make her own makeup line with healthy and nurturing ingredients in mind – leaving all the chemicals out!
Packaging for most RMS products are the same (face, eyes, lip) – glass pot with a metal lid. Reason for the glass is to ensure the coconut oil based products are kept in the best form for preservation. Oils tend to melt in higher temperatures; therefore, glass packaging is best for portability.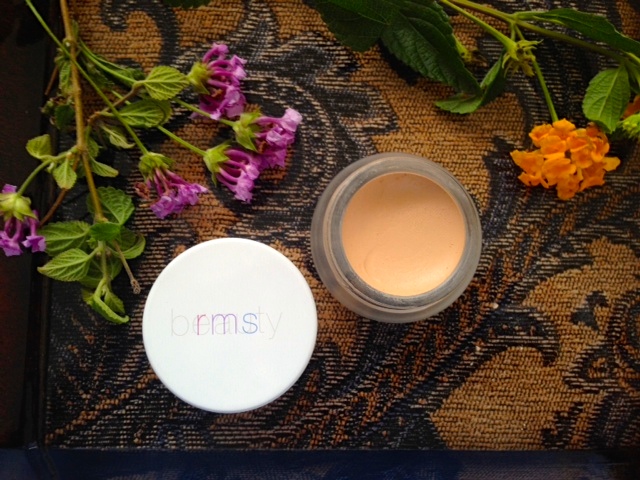 RMS 'Un' Cover-Up ($36) –'Un' Cover-up is a concealer and foundation in one. Talk about portability and versatility! Don't let the size fool you, either! Little dab will go a long way to cover discolorations and evening out skin tone. Application: melt the product unto your finger to warm up and proceed to apply with clean hands where coverage is needed.
Coverage level of 'un' cover-up is medium. If you have dark pigmentation from acne or rosacea – this will need to be applied heavier in layers or a different foundation/ concealer should be used. Also, if you have dark under eye circles (which I do), then a different concealer should be used. However, if you have slight issues to cover up, this will work perfectly!
Application method that I find best to use with this product is a damp beauty blender. Un cover-up is very creamy and stippling it with beauty blender creates a flawless and hydrated appearance. However, according to RMS website – applying with fingers or their synthetic foundation brush gives good results on the application method.
The finish of un cover-up on the face is satin. Best suited for individuals that desire a moisturizing foundation due to the natural oils in the product.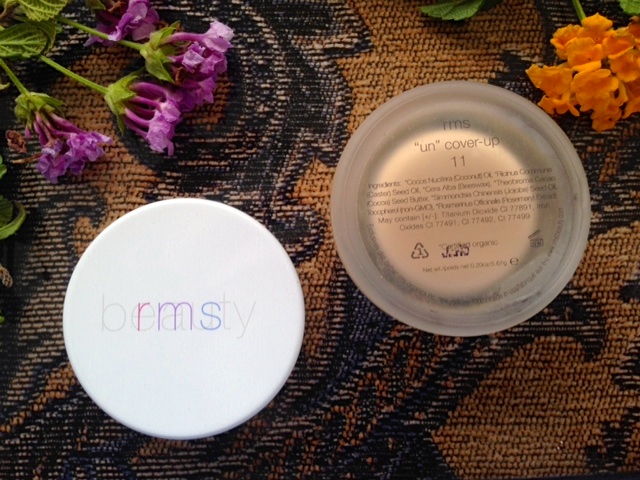 The shade of my color is #11 and I have fairly light skin tone (think BE fairly light). Shades run from very light #00 to #44. 5 shades in total.
I recommend un cover-up to those with normal to dry skins. Combo skin may benefit as well. Since this product is based on coconut oil, oily complexions may not approve, even with a good finishing powder! I have oily skin and like to use un cover-up as my foundation in winter time only.
However, this is a foundation that I will wear on weekends (again, winter only) because I get only about 6 good hours of wear time out of it. After 6 hours, the foundation gets a little melty. However, I absolutely LOVE the finish of product on my skin. It's flawless, undetectable, and skin just radiates!
Ingredients: *Cocos Nucifera (Coconut) Oil, *Ricinus Communis (Castor) Seed Oil, *Cera Alba (Beeswax), *Theobroma Cacao (Cocoa) Seed Butter, *Simmondsia Chinensis (Jojoba) Seed Oil, Tocopherol(non-GMO), *Rosmarinus officinalis (Rosemary) Extract, and may contain: [+/- Titanium Dioxide CI 77891, Iron Oxides CI 77492, CI 77491, CI 77499]
* CERTIFIED ORGANIC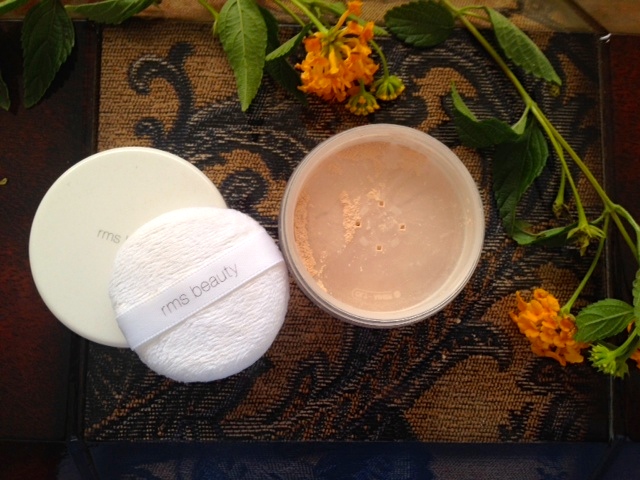 RMS Tinted 'Un' Powder ($34) – The 'Un' Powder works well on top of 'Un' Cover-up and comes in three shades. I've already done a partial review here. I'm in shade 0-1. However, this is a very finelly milled finishing powder and I highly suggest this to be used with the accompanying powder puff.
What I do is pick up just a little bit of loose powder from the jar with a puff and proceed to press and roll the puff over the face in small sections. This technique is the perfect way to get a poreless and flawless finish to your last step for finishing touches to your face foundation.
If you use a standard fluffy brush to distribute the Un-Powder (which is fine and still works), you may not get the poreless, refining look that this powder may give if you suffer from large pores. The fluffy brush does not stipple the product well unto the skin as well as the using the puff in a stippling motion.
Ingredients: Silica, Iron Oxides: CI 77492, CI 77491, CI 77499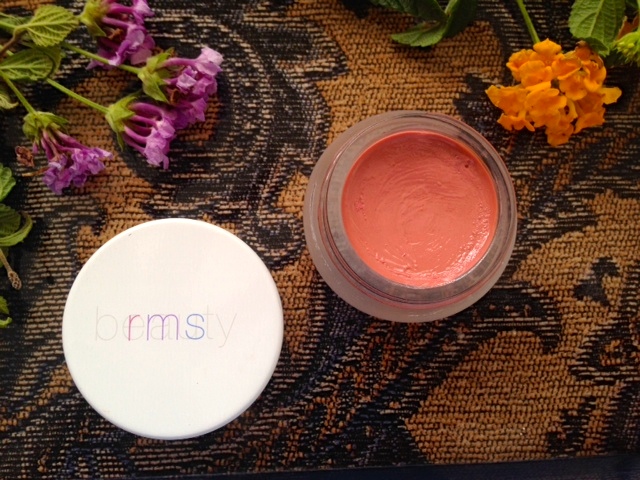 RMS Lip Shine ($25) – The lip shines come in a glass jar – same one that 'un' cover-up comes in. The color I have pictured is in the color 'honest.' It is described as a nude, dusty rose. Its a little on the lighter side of the color and I have pretty pale lips. So, if you're looking for that true nude pink look – this will give a very subtle effect.
If you're looking for more coverage, this will not be it. It almost acts as a nourishing tinted balm. It has some shine to it and easily distributes with a finger application. Also, a lip brush can be used. I would recommend this product, in the color 'honest,' only to those that want a subtle, moisturizing lip product. Lip shine comes in additional 5 colors.
Ingredients: *Ricinus Communis (Castor) Seed Oil, *Cocos Nucifera (Coconut) Oil, *Buriti (Mauritia Flexuosa) Oil, *Copernicia Cerifera (Carnauba) Wax, *Theobroma Cacao (Cocoa) Seed Butter, *Cera Alba (Beeswax), Centella Asiatica Extract, *Rosmarinus officinalis (Rosemary) Extract, Tocopherol(non-GMO) (CI 77491), (CI 77492), (CI 77499), (CI 77891), (CI 77019)
* CERTIFIED ORGANIC
** WILDCRAFTED
All products mentioned, can be purchased here.
Have you tried RMS Beauty?