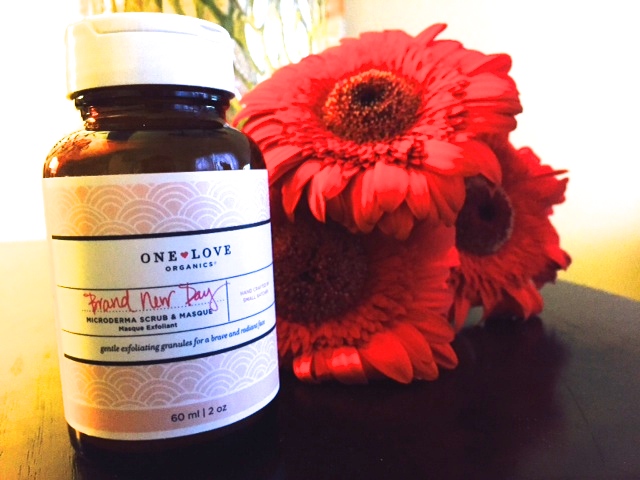 Microdermabrasion is a very popular treatment that has been on trend for the last decade among women and men to resurface the top layer of the skin and smooth and clear hyperpigmentation, scarring, and uneven skin texture. Treatments are quite pricey and although I'm not a stranger to microdermabrasion since my mom is a licensed esthetician and receiving treatments are accessible to me; however, I don't always have the time on hand to book appointments. Yes, I have to book an appointment with my mother (her business gets very busy)! Finding an alternative for a quick, natural treatment has been a lengthy process…
One Love Organics Brand New Day Microderma Scrub + Masque has been a miracle solution to my never ending search for a polished complexion! I absolutely LOVE, LOVE this product.
PERFORMANCE
I use Brand New Day twice a week and love it especially if I know there's an important event that day, so my complexion will glow and makeup stays put. I prefer to use it as a scrub because its quick and effective for amazing results! Of course, the results are not the comparable to the real microdermabrasion procedure, but for a day's healthy and smooth complexion, it works magically. The product consists of organic sweet pea flour, pineapple enzymes and mineral rich kaolin clay to remove impurities, clarify, and smooth skin for a luminous, and clear complexion.
APPLICATION & SCENT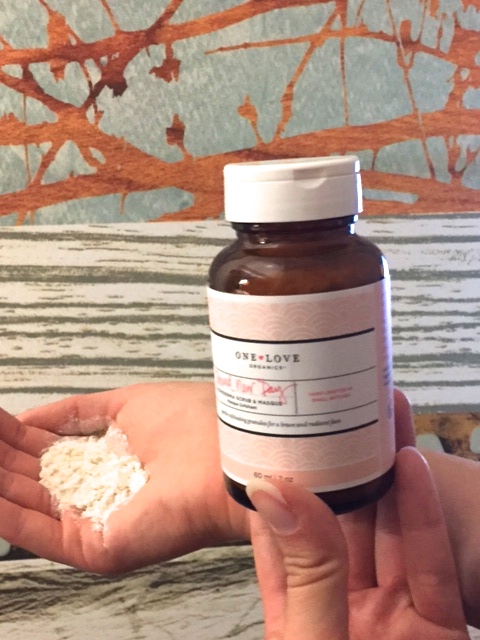 Brand New Day is a very fine powder that you mix with a teaspoon of water that turns into a paste. Then, you proceed to either exfoliate your face, or apply to skin and leave for 10 minutes as a mask. In addition, you can mix the powder with plain yoghurt or honey for an antibacterial and soothing mask. Personally, I love this as an exfoliant because it works so fast, and honestly I can't tell the difference in effectiveness, whether I use it as a mask or a scrub. The end result is always the same, with my skin feeling supper soft and glowy! It smells divine with its tropical pineapple notes that takes you away to an exotic vacay for the 10 seconds that you're scrubbing your skin! Skin is left refreshed, smooth, and well polished. Makeup applies seamlessly afterward and the effect lasts all day!
FINAL THOUGHTS
One Love Organics is one of the most beloved natural, green skincare lines on the market that has amazing reviews on their products. Brand New Day is an exceptional product that delivers on exfoliating and prepping the skin for a glowing complexion that an actual treatment of microdermabrasion will do without redness and downtime. This is one of my favorite skincare products that I can't get enough of…oh and the beautiful, tropical scent will get you hooked!
Where to Purchase and Cost?  Retails for $39 at thedetoxmarket.com
Ingredients: zea mays (corn) starch*, pisum sativum (pea) flour*, sodium cocoyl glutamate, kaolin, ananas comosus (pineapple) fruit extract*, fragrance/parfum
*Ingredients from Organic Farming