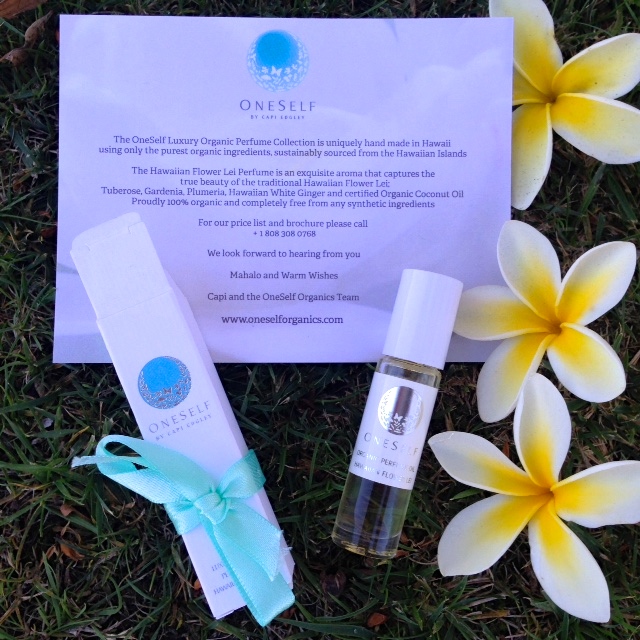 Perfume oils usually don't last on my skin- especially if they're completely synthetic free, non-toxic, and natural. Finding one that calls my name and for me to wear consistently is pretty much a long shot in the natural, green beauty community. However, I refuse to wear mainstream perfumes that are filled with excessively questionable ingredients that contain toxins such as parabens, formaldehydes, etc.
BACKGROUND ON MAINSTREAM FRAGRANCES
Did you know that the mainstream fragrance world (includes niche fragrances) is not required BY LAW to list their ingredients?? Why? Because all those perfumes you see at Sephora and your fave department stores (Nordie's, Bloomie's, etc.) are considered "trade secrets, pertaining to the scent." What you don't know is that those carcinogens and allergy causing ingredients are lurking in ALL perfumes, unless of course, they're noted otherwise on the labeling. Every time you're spritzing this stuff, you're exposing your skin to harmful ingredients that weakens and stresses your immune and endocrine systems.
ONESELF ORGANICS
This past year I've been wearing mostly essential oils to keep my mind/body centered and smelling fresh. Recently, I've come across a gorgeous scent, bottled in a glass packaging straight from the Hawaiian Islands and couldn't be more thrilled to share my experience. The perfume oil that I've been using all summer is from a brand, OneSelf Organics that prides themselves on organic and ethically grown ingredients in the use of their products. Capi Edgley, the founder of the brand, has made majestic perfume oil and a perfume balm in the same scent into an intoxicating fragrance!
This is a major head turner in my humble opinion! It's floral, lush, and just very inviting. It can be worn easily from day to night – with the portability of a rollerball application- packing it into a clutch isn't an issue.
The perfume oil is vegan and contains only organic, essential oil extracts of Hawaiian flowers rolled into organic coconut oil as the base. The perfume balm, which is the same scent as the perfume oil comes in a glass packaging as well, similar to RMS Cosmetics, based glass jars. However, the perfume balm is not vegan, and contains beeswax as the base.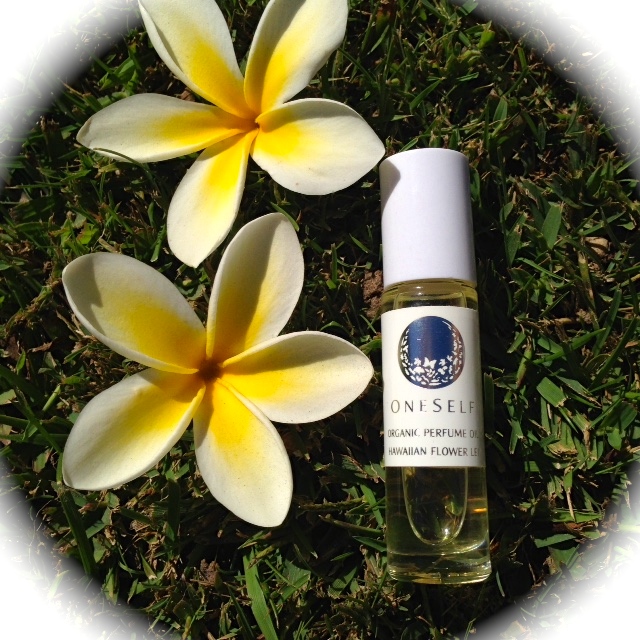 SCENT & WEAR TIME
The intoxicating scent screams 'sexiness' to me and really does resemble a pure bliss of the tropics. Although, I've never been to Hawaii just yet- I've traveled to the Caribbean Islands of Barbados, Trinidad and St. Lucia- and the breeze there surely resembles this beautiful perfume! The flower extracts that meld into this signature scent are: Hawaiian Gardenia, Frangipani, and Tuberose. I personally love the lush scents of pikake (Hawaiian jasmine), real jasmine flowers, and gardenia, so this particular fragrance is really up my alley.
If you're familiar with Kai and Child in the mainstream brands, then OneSelf Organics should really hit the spot, minus the toxins. It's a very floral scent- frangipani (plumeria) and pikake seem to be the standouts when applied to the skin, which then morph into a beautiful, rich aroma of a lush garden blooming during warm summer nights.
The wear time is what really drew me to wear this breathtaking fragrance – for all-natural, toxin-free perfume oil, it has incredible longevity! It lasts 5 + hours on me (perfume oil). I haven't tried the perfume balm, so I cannot speak for that item. I've tried Tsi-La Organics, which is another all natural perfume oil brand, but none of their oils last even an hour on my skin. Although, their fragrances are beautifully scented.
Each perfume is uniquely hand crafted by Hawaiian locals who collect the pure organic ingredients using sustainable farming on the Big Island of Hawaii.
The Hawaiian Flower Lei Perfume Oil is beautifully presented in luxurious packaging made from sustainable materials and printed using soy ink. Comes in 10 ml. Retails for $49. The perfume balm comes in 7 ml. Retails for $39. OneSelf Organics Perfume Oil & the Balm can be purchased here.
I don't think I'll be setting this baby down anytime soon, even with all the weather changes- it's such an addicting scent!
Have you tried any synthetic free perfume oils?