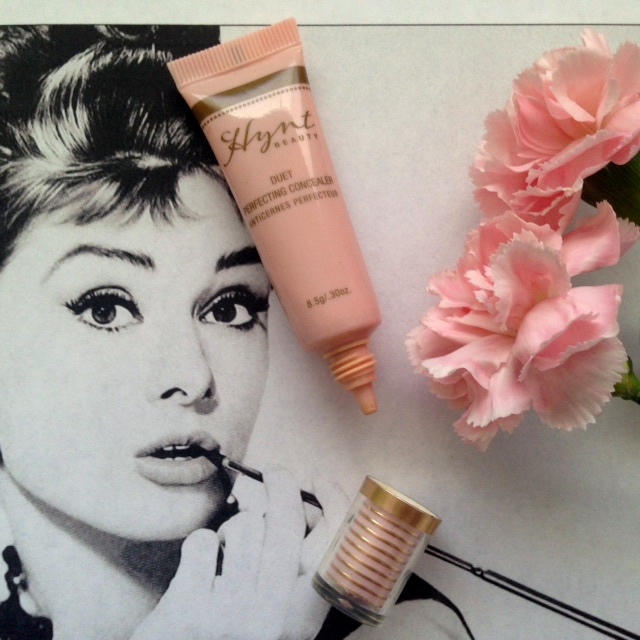 Are you in need of swapping that chemical filled concealer for a green one? I found a rock star that will solve ALL of your problems- literally. It took me what seems to be 'forever and ever' to find 'the perfect concealer' with non-toxic ingredients. There are many green concealers out it the marketplace, but pretty much all the ones I've tried, either don't have enough coverage or don't stay put throughout the day. This girl needs all the help she can get for the full coverage business, especially when it comes to the under eye area. I know many of you can relate on that note…;)
I've reviewed W3ll People Narcissist foundation + concealer (review here), and while still love it, I'm finding that it's better used as a foundation. Same applies to RMS 'un-cover up' (review here). They both cover fairly well- medium coverage, but not quite full – my under eye area needs a fuller coverage than either of those two. A half zombie look is not cute…I need to get rid of the full zombie look- rescue is on the way!
Hynt Beauty is a new line that I've tried recently and their DUET Perfecting concealer seems to be getting rave reviews from all over. Beauty editors that choose conventional beauty products are also loving this little gem from Hynt!
Award Winning DUET concealer contains skin loving ingredients such as avocado oil, aloe vera leaf and cupuacu seed butter are jam packed to soothe and nourish your skin, as opposed to irritate it like conventional concealers.
APPLICATION
The texture is a thick cream that spreads fairly easy and can be blended out with a damp beauty blender (my preferred method), brush, or fingertips. For the most part, I only use the Hynt concealer for my under eyes- only a tiny pin prick is required per eye. However, if someone has serious hyperpigmentation, redness such as acne or rosacea to cover, this will do the job perfectly!
The finish is definitely matte- it can look a bit drying if skin is not moisturized or prepped properly underneath the application of concealer.
I always set concealer with any of these loose powders to keep it from migrating. My fave has to be the tinted RMS 'UN'-powder 😉
**Tip: for under eye area that's gets bit dry throughout the day- mix a pin prick amount of duet concealer to equal parts of an eye cream to ensure an even, moisture rich application without patchiness.
COLORS & PACKAGING                                                                     
The concealer comes in six shades; fair, light, medium, tan, dark, and deep. I'm in the shade light and do feel the colors run a bit light. For reference, I'm fairly light in BE original; fair in BE matte.
The pic above actually shows their old packaging that I own. Been using this concealer for over 6 months and still going strong on the same tube- it really lasts as you only need a tiny bit for any coverage areas. The new packaging is a glass jar container, but the formula remains exactly the same – states on their website.
**The product inside remains the same award-winning waterless formulation that does not harbor bacteria and there are no changes in the ingredients, consistency or color.
The jar contains 7 grams of product, which is more than enough for 6 + months of use.
Hynt Beauty seemed to hit a homerun on this baby – coverage- check! Shade range – check! Packaging – check! Price – check!
I'm thrilled to have finally ditched my old 'dirty' concealer for a healthy alternative and I'm sure y'all out there would agree! 🙂
Retails for $24 and can be found here.
Have you found your favorite concealer, yet?