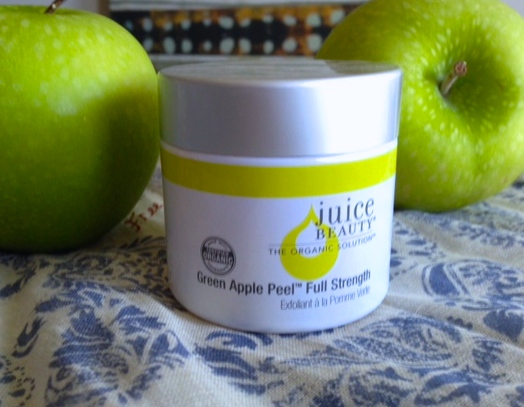 What lady doesn't want a bright, glowy, even-toned, and clear complexion? That's exactly what peels are designed to do! However, going to an esthetician for a monthly peel may become costly; therefore, there are peels on the market accessible for retail. The problem arises when we try to find a natural, safe, and organic peel with clean ingredients that performs like it advertises.
The solution? Juice Beauty's Full Strength Green Apple Peel for at home use! Juice Beauty is an amazing brand that uses certified organic sourced ingredients and believes that our health should never be compromised because of the mainstream beauty industry. JB has 3 peels to choose from based on your skin type; sensitive, acne/ blemish, or full strength.
Performance
I started with the acne/ blemish peel and saw improvement in my skin in the first two weeks, using it 2X a week. The results were a brighter and clearer complexion. Acne bumps were greatly reduced and skin texture became more even. Since using up the peel for blemished skin, I've switched to the full strength version and been using for approximately six month. The results have been something to look forward to! Skin is much, much brighter and smoother. I use it once a week in the evenings and actually leave it longer on the face than it recommends. If you don't have sensitive skin, I would suggest leaving it on for 15-20 minutes. Redness and slight tingling is completely normal. On the other hand, if you do have sensitive skin, then follow the directions on the jar.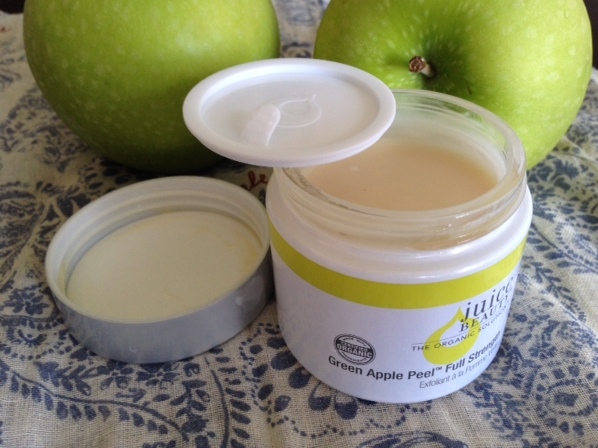 Please note, this is not a professional grade peel with a high percentage of acidity that estheticians and medical spas use on clientele. Therefore, JB peels are more comfortable and safer for at home use. Professional peels are costly and could start from $120 and up. They are applied in layers and left on the skin for 3-8 minutes depending on the percentage of acidity of the peel. Sometimes there's down time to professional grade peels because skin starts to flake the day after procedure and that could last up to a week. This makes it difficult for even makeup application and especially if there are important events to attend that week. Juice Beauty's peels are $39-$45 a jar (2 oz.) and last 6 months with a once a week use. There's no downtime the following day and no reason to put your life on hold for a few days.
Which would you rather pay for?
I still recommend getting a professional grade peel done, especially if you are suffering from deep acne scarring, hyperpigmentation, or uneven skin texture issues because they do help and difference can be seen on the first treatment. However, like I stated previously, they do cost a pretty penny and finding a great esthetician can be a challenge. This is why I recommend JB peels as an alternative that's effective on the skin and the wallet. 🙂
Ingredient Breakdown
JB peels use alpha hydroxy acids (malic acid from organic green apples, glycolic and lactic acids) and beta hydroxyl acid (salicylic acid from willow bark) to brighten the skin and reduce appearance of sun damage and age spots. Vitamin E helps with fine lines and anti-oxidant rich grapeseed resveratrol fights free radicals. Also, contains Vitamin A, C, and E.
Purchase here for convenient checkout.
Ingredients: Organic juices of pyrus malus (organic apple juice)*, citrus medica limonum (organic lemon juice)*, aloe barbadensis (organic aloe juice)*, salix nigra (willow bark extract), vitis vinifera (grape seed extract), lactic acid, glycolic acid, vegetable glycerin, hydroxypropyl starch phosphate, sodium hydroxide, tocopherol (Vitamin E), ascorbyl palmitate (Vitamin C), retinyl palmitate (Vitamin A), tetrasodium glutamate diacetate, magnesium aspartate, zinc gluconate, copper gluconate, caprylyl glycol, phenethyl alcohol, potassium sorbate, sodium benzoate, xanthan gum
* = Certified organic ingredient