Apple cider vinegar has long been used as a remedy for various diseases. Useful properties of apple cider vinegar have been studied for many years; even Hippocrates used ACV. This is one of those products that should always be kept in the kitchen!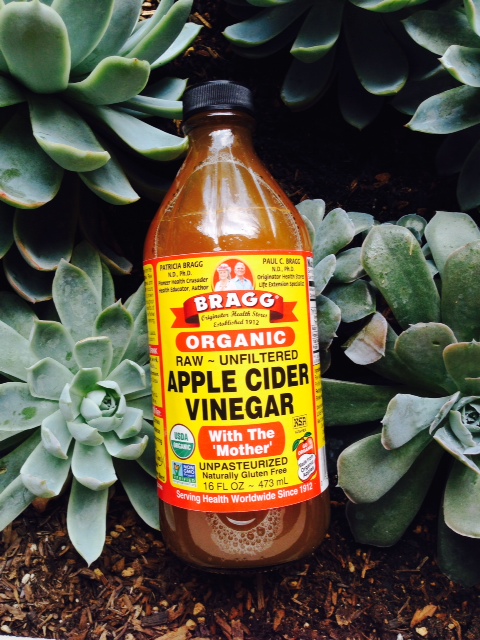 Bragg's brand (pictured), Apple Cider Vinegar is considered the best version on the market. It is organic, unfiltered apple cider vinegar that contains "mother," strands of proteins, enzymes and friendly bacteria that give the product a milky appearance. Some health practitioners believe that the "mother" is responsible for most of the health benefits.
WEIGHT LOSS
Apple cider vinegar can help in the fight against excess weight. There are many folk remedies, recipes of traditional medicine, which is not to be trusted because they are without scientific basis. Apple cider vinegar is one of the few natural resources that has the effect of which has been studied and it's a pretty safe tool to help fight weight gain.
Due to the special enzymes and acids in apple cider vinegar, ACV intake contributes to satiety. When we have a sense of satiety, we stop eating. Eating less food promotes weight-loss. Of course, the use of apple cider vinegar is not a magical cure by itself. Combination of a balanced diet and exercise with apple cider intake consistently will lead to results.
For the purpose of weight loss, apple cider vinegar can be taken by dissolving 1-2 tablespoons of vinegar in a glass of water, drinking 1-2 times a day. ACV can also be used for the preparation of salad dressings (see recipe below post).
Apple cider vinegar helps to reduce blood sugar levels. Using ACV to reduce blood sugar levels is a science-based fact and can be a good help for people suffering from diabetes. Drinking ACV improves insulin sensitivity. When adding apple cider vinegar, studies have been recorded that levels of blood sugar decrease, even when using high-carb meal. Typically, a decrease in blood sugar is 19 – 34%. This is a good basis for the approach of apple cider vinegar in the diet of diabetics. ACV is one of many solutions that can be used to control high blood sugar.
DIGESTION
Apple cider vinegar can be useful in solving the problems of the digestive tract. At first, it may seem strange that a product with a high acid content can be useful for treatment of diseases of the digestive tract. However, studies have shown that supplementation with apple cider vinegar, usually has a positive effect on the digestive system. ACV stimulates the production of gastric juices and enzymes that contribute to the successful digestion. Adding apple cider vinegar in small quantities to liquid (water, tea, etc.) helps to eliminate heartburn and constipation.
FOOD POISONING
Apple cider vinegar is obviously acidic; however, it has an alkaline effect due to the way it is metabolized in the body. Therefore, it can reduce various food poisoning symptoms. It can calm the gastrointestinal lining and kills the bacteria, giving you instant relief.
Mix two tablespoons of apple cider vinegar in a cup of hot or cold water and drink it before eating your food. Keep drinking the mixture throughout the day to alleviate food poisoning symptoms.
HEART HEALTH & BLOOD PRESSURE
Drinking apple cider vinegar can help to improve heart health. The health status of the heart in some way is correlated with the level of sugar in the blood and weight loss. When we lose weight, the blood sugar levels are reduced; therefore, the state of the heart is also improved.
Apple cider vinegar can help to reduce blood pressure, cholesterol and triglycerides in the blood.
COLDS AND SORE THROAT
Apple cider vinegar is becoming a popular remedy for sore throat; it contains antibacterial ingredients, and has beneficial effect on the common cold. Just mix two tablespoons in hot or cold water and drink throughout the day on empty stomach. Gargling with the same mixture is also recommended for instant soothing effect.
SKIN CARE
Apple cider vinegar can be used as an anti-bacterial tonic for the face. Just mix 50/50 ACV and filtered water in a bottle. Use as toner in the morning and evening. Due to its antibacterial and antifungal properties, ACV can be an effective tool in the fight against acneic skin.
---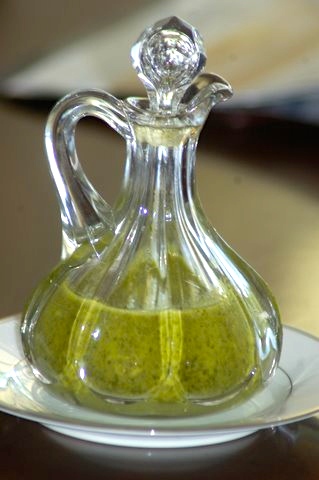 Apple Cider Shallot Vinaigrette
2015-10-24 05:58:10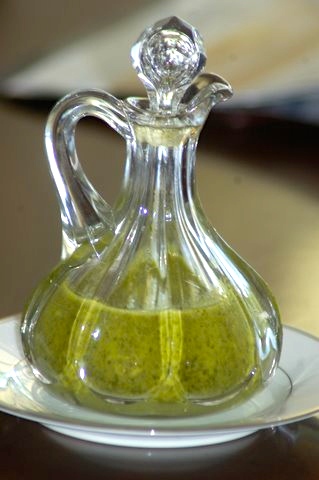 Serves 4
Yummy, Healthy Vinaigrette for Salads - minus the refined sugar and preservatives!
Ingredients
1/4 cup apple cider vinegar
1/4 cup white wine vinegar
1 tablespoon Dijon mustard
1 tablespoon raw honey (preferable manuka)
1/4 teaspoon sea salt
1/4 teaspoon ground black pepper
1/2 cup olive oil
1 1/2 tablespoons minced shallots
Instructions
Mix apple cider vinegar, white wine vinegar, dijon mustard, raw honey, sea salt, and pepper in a bowl, stirring with a whisk.
Slowly add olive oil, stirring with a whisk. Stir in shallots.
Notes
Pour the vinaigrette over your fave salad and enjoy!
The Green Beauty Mademoiselle https://thegreenbeautymademoiselle.com/