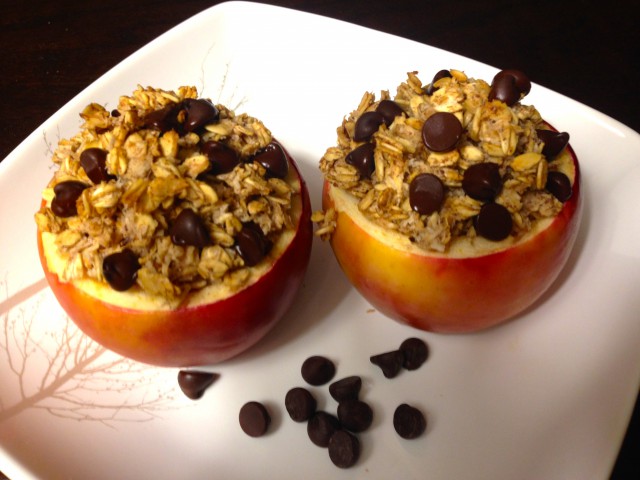 I love the smell of fresh apples baking in the oven, especially come Fall season! How about a low calorie dessert that's served with some hot tea for a relaxed evening! Eating an apple a day sure does keep a doctor away – delicious way that is! Oats promote healthy hair growth and apples are rich in immune boosting Vitamin C and important fiber!
Add a scoop of vanilla ice cream for some richness and decadence! May also be served at breakfast time for a healthy meal.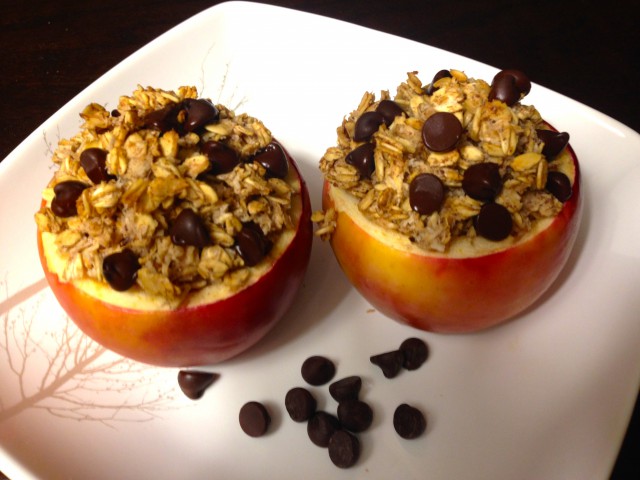 Healthy Baked Cinnamon Apple w/ Coconut & Oats
2015-10-25 04:37:03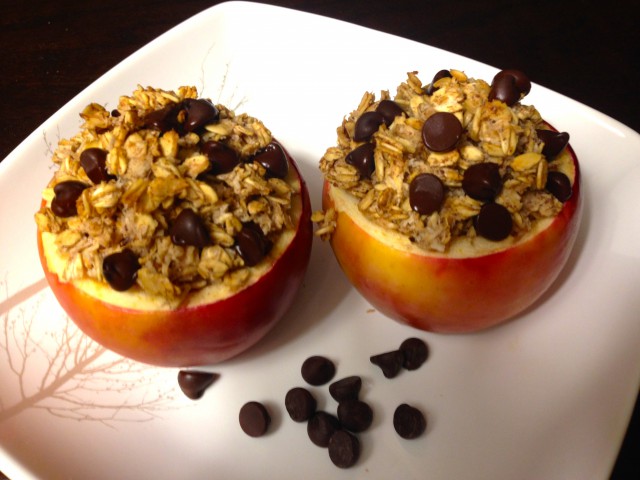 Serves 4
A Healthy and Nutritious Twist on the Traditional Baked Apple Pie for Dessert or Breakfast!
Ingredients
4 large apples
1 cup rolled oats
3 tablespoons unsweetened shredded coconut flakes
1/2 cup unsweetened coconut milk
2 tablespoons pure maple syrup
1 teaspoon vanilla extract
1/2 tablespoon ground cinnamon
1 teaspoon coconut oil
4 tablespoons semi sweet dark chocolate chips for topping
Instructions
Preheat the oven to 350°F.
In a large bowl, combine the rolled oats, coconut milk, coconut oil, shredder coconut flakes, maple syrup, vanilla extract, and cinnamon.
Core and hollow out the apples with a spoon, leaving the bottom of the apples complete for the filling.
Stuff and top each apple with the oat and coconut filling.
Place the apples in a pan.
Bake for 30-35 minutes.
Top the apples with chocolate chips.
Notes
Add a scoop of vanilla ice cream for a twist on the traditional apple pie dessert!
The Green Beauty Mademoiselle https://thegreenbeautymademoiselle.com/